Custom Instruments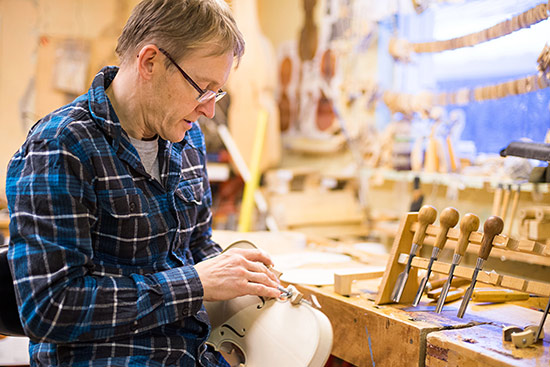 With over 20 years of experience, I am able to build instruments to my customers specifications/wishes for playing solo, in orchestras etc. For everything between classical music to folk music.
The wood I use is of absolute best quality, from Transylvania and Bosnia amongst others, which has been stored for several years to prevent it from cracking and changing shape
With my method of building I can decide if the instrument will have a dark or a light tone.
My instruments are built solely by hand.
I use linseed-oil which is elastic and durable as a varnish. The color is adjusted to the customer. The varnishing is done with a brush in thin layers with primer, color, and surface coating.
Instruments I have built/currently building:
Violins/barock violins
Violas
Cellos
Double-basses
Hardangerfelas
Nyckelharps